WWII Vehicle & Jeep Show on Oct. 26 to benefit Military History Center of the Carolinas
What began as a military collector's club in the 1990s has evolved into a military museum that has welcomed almost 3,000 visitors so far in 2019, despite limited operating hours.
The Military History Center of the Carolinas (MHCC) is housed in a 1950s era Butler building near the Greenville Downtown Airport's popular Runway Park. A partnership with the airport, the nonprofit center not only runs a museum packed with 20th century U.S. military artifacts, its members also participate year-round in outreach programs for Upstate schools, nonprofits and Veterans groups. In 2018, MHCC members supported 70 events ranging from high school Veterans Day programs to military parades.
This Saturday, the center will host a WWII Vehicle & Jeep Show from 9 a.m. until 5 p.m. to raise money for a new roof. There is no admission fee, but the center will accept donations and offer military artifacts, hats, t-shirts, model planes and toys for sale. In addition to jeep rides and tours of the museum, there will be camo face-painting, a photo booth and Christmas crafts for kids.
"Our organization exists to do three things – preserve U.S. military history, honor veterans and perform community service," said Wayne Scholtes, the center's President, Emeritus and Co-Director of the museum advisory board.
Museum exhibits feature everything from artifacts from Camp Wetherill, an Army Corps Camp established in Greenville County in 1898 during the Spanish American War, to a motorcycle used in the first Gulf War. Many of the jeeps, half-tracks, mechanical mules, uniforms, helmets, flak jackets, radios and armaments have been loaned to the museum by collectors. But a prized exhibit, a field ambulance like those driven by Walt Disney, Ray Kroc and Ernest Hemingway during WWI, was donated to the museum by Greenville Hospital System, now Prisma Health.
A primary goal of the museum is to be a resource for Upstate teachers and a hands-on learning center for students. That's why the museum features "touch areas" where young visitors can try on helmets and flak jackets, sit in military vehicles and use WWII-era radio equipment.
Advertisement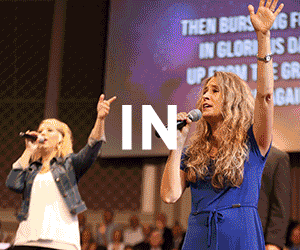 "Being able to touch some of these items brings history to life for young people," Scholtes said. "It's a real eye opener when they use one of the field phones and realize that communication wasn't wireless back then."
For Upstate residents, the museum and its members are a resource for identifying items that for years have been tucked away in their parents' attics or basements.
Bill Cline, MHCC director of facilities, brought a box of WWII photographs he found among his father's belongings to the museum. Museum historians determined that the photographs from April and May of 1945 traced the steps of the allies' final offensive against the Germans as they pushed through the Italian Gothic Line, leading to Germany's surrender on May 7, 1945.
Open to the public since February 2018, the center received major support from several Upstate companies for an initial renovation that included the addition of restrooms and a museum gift shop. Open on Saturday and Sunday from 10 a.m. until 2 p.m., MHCC operates with volunteers and is funded by donations and gift shop sales. Admission is free.
In February of this year, the center launched a Go Fund Me campaign to raise money for a new roof and an HVAC system that will allow for greater use of the facility.
For information on volunteer opportunities or to request MHCC participation in community events, email mhcc1945@gmail.com. You can follow the Military History Center of the Carolinas on Facebook.
Want to go?
What:  Military History Center of the Carolinas' WWII Vehicle & Jeep Show
When:  Saturday, October 26, 9 a.m. until 5 p.m.
Where:  14 Airport Road Extension, Greenville SC 29607
Admission:  FREE. Food, military artifacts, hats, t-shirts and other items will be available for purchase.